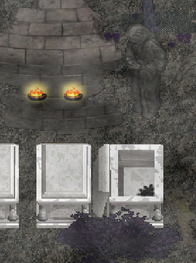 The enchanting crypt is found directly west of the southern entrance to the boneyard
The entrance is located in the open coffin on the far right.
The primary use of the crypt is to enchant staves and other gear.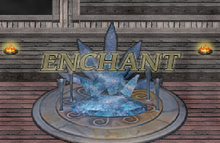 The enchanting crypt has a few monsters such as
Enchanting items requires Soul Stones
Soul Stones
Adds (E) to item name.